The Dorothy Dibley Shield



The Dorothy Dibley Shield was first contested in 1990, when it was proposed that a 10 board round robin tournament be held amongst the 6 states. Teams from each state were to consist of 5 women players and 5 girl players. Since then the tournament has been run annually and is a good starting point to introduce some of Australia's most promising girls into competetive chess.

2005 Dorothy Dibley Shield

The Dorothy Dibley Shield was temporarily suspended in 2004/2005 and hopefully will resume in the near future.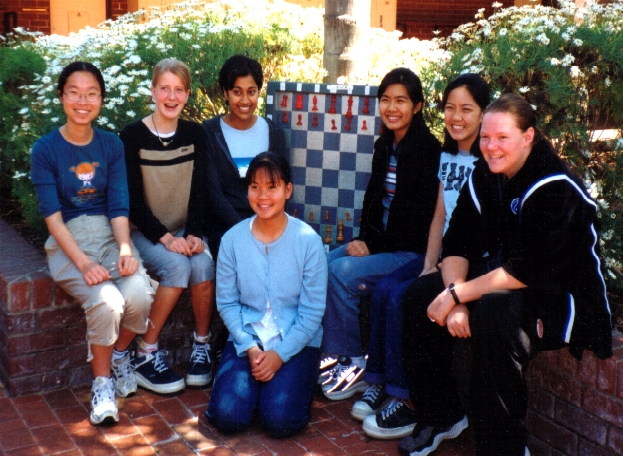 1999 Girls Team Winners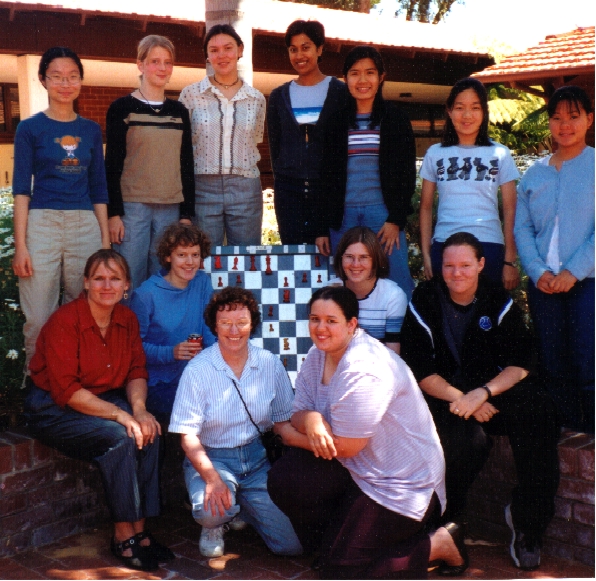 1999 Women and Girls Team Winners





Previous WA team winners




WA 1992 Girls Team Winners
Sulyn Teh
Diane Ring
Betty-Jo D'Souza
Ciara Ryan
Sarah Windsor
Louise Bosnyak

WA 1996 Girls Team Winners
Betty-Jo D'Souza
Louise Bosnyak
Tanya Ellis
Natalie Taylor
Kareen Kuriyan
Priya Mahendran

WA 1998 Girls Team Winners
Natalie Taylor
Helena Choi
Tanya Ellis
Zareen Kuriyan
Kelly Cassidy
Angela Choi

WA 1999 Girls Team Winners
Helena Choi
Kelly Cassidy
Angela Choi
Zareen Kuriyan
Sylvia Sze
Christine Muller

WA 1999 Women's Team Winners
Natalie Taylor
Louise Bosnyak
Wendy Naughton
Tanya Ellis
Cyara Ryan
Linda DeBoer






Previous Dorothy Dibley Shield Winners
| | | | |
| --- | --- | --- | --- |
| Year | Overall | Women | Girls |
| 1990 | QLD | NSW | QLD & SA |
| 1991 | SA | QLD | SA |
| 1992 | SA & QLD | SA & QLD | WA |
| 1993 | NSW | NSW | NSW |
| 1994 | SA | NSW | SA |
| 1995 | NSW | VIC | NSW & SA |
| 1996 | SA | VIC | WA |
| 1997 | NSW | NSW | QLD |
| 1998 | NSW | NSW | WA |
| 1999 | WA | NSW | WA |
| 2000 | NSW | VIC | WA |
| 2001 | NSW | NSW | NSW |
| 2002 | NSW | NSW | NSW |
| 2003 | NSW | NSW | NSW |
| 2004 | no event | no event | no event |
| 2005 | no event | no event | no event |
| 2006 | no event | no event | no event |
| 2007 | no event | no event | no event |