---



Alan Harris - First Life Member of CAWA.

Alan started playing chess as a teenager at University in South Australia before moving to WA where he was a member of the Perth Chess Club for many years.

He spent 41 years as a Forester becoming Chief Forester for WA and Conservator of Forests for 15 years. This entailed a fair amount of travelling which prevented him from playing chess on a regular basis, but he substituted this by reading chess books and the national magazine Australian Chess Review.

In 1958 Alan donated the original Harris Shield for the WA Inter-club competition which by 1975 had no more space for winning teams, so he presented the current trophy which is a giant rook.

Best Achievement: Winning the State Championship in 1935 and becoming the first life member of CAWA

Favourite Opening: Queens Gambit

Favourite Time Control: The longer the better

Favourite Books: Mainly those of Champions from Capablanca onwards

Hardest Opponent: Bill Ballantyne

Other Hobbies: President of Perth Football Club and supporter for many years

Advice to other players: Study games of previous champions


---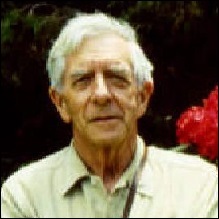 Reginald Burlinson

Life Member of CAWA 1966



Reg was born in WA in 1910 and passed away on 30 October 2004 aged 94 years.

In 1947 he joined the Greenwich Chess Club in NSW. The President was Cecil Purdy, Australia's most revered chess player. One of Reg's highlights was to play Lajos Steiner (1936 Hungarian Champion who won the Australian Championship many times). Reg was generally seen as a strong A grade player.

Reg left NSW in 1955 to enter business in WA, he could be said to be the Association's father. On 17th July, 1958 he was elected the inaugural President ot the Fremantle Chess Club. The club had been formed following the disbandment of the Mosman Park Chess Club. On the 16th September he was present at the meeting that established the Chess Association of WA and was elected its first President. Later that year he was DOP for the first interclub tournament. In 1955 he helped organise the first City of Fremantle tournament and presented the perpetual trophy that bears his name.

In 1966 he was elected the Fremantle Club's first life member and was presented with an engraved gold medallion. In the same year he was also awarded life membership of the CAWA.

In an endeavour to improve the social aspect of the Fremantle Club, Reg organised a barbecue with disasterous results. The gentlemen objected to the keg of beer, an objection that cost the club over 12 pounds. The setback was enormous (WA Chess Bulletin 1959).

It is interesting to note that Cecil Purdy, writing of the 1963 Perth Chess Congress said of Reg: "I come now to chess credits. Who first? I say Reg Burlinson of Fremantle (formerly of Sydney) President of the CAWA. Without him there would be no Association nor would all the officials have been induced to work in such harmony. For there are a few minor feuds that could have meant discord. Reg served as peacemaker and coordinator. So often the burden of a congress is borne by 1 or 2. This time it was real team work". (Chess World Number 1962). During the period referred to above, Bob Pilgrim was the Association Secretary/Publicity Officer. This was a vibrant period and very challenging. Reg strived to gain sponsorship and as much publicity as possible.

After returning from a holiday to the UK in 1965, Reg rarely played chess. However, in 1993 Reg returned to WA to play in the Australian Masters Chess Tournaments. In later years Reg lived in Stanwell Park, NSW and coached students at the local Primary School to success in their interschool league.

In summary Reg was a guiding light. He believed chess was good for all ages and he strived to gain recognition for chess players

Thanks Reg for a job well done.

(Notes provided by Dr Ray Johnstone and Bob Pilgrim)


---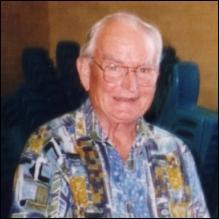 Robert (Bob) Pilgrim
Life Member of CAWA 1989
Bob is one of those individuals that every organisation needs. That is, a person dedicated to ensuring the continual operation and success over many years of the sport they love.
Bob was born in Fremantle on 25 January 1931 and was educated at Kensington State School and Wesley College. In 1956 he married Zelma who has been extremely supportive over the years. Bob had a distinguished career in the State Public Service and in 1998 was made a Fellow of the Australian Society of Certified Practising Accountants.
Highlights of Bob's chess achievements includes three Club Championships (Metropolitan 1959 and 1960, and South Perth 1960). He also gained a third in the 1961 WA State Championship.
In 1948 he and Allan Respini began the Chief Secretaries Chess Club. This club became known as the Metropolitan Chess Club in 1959. The club honoured Bob with Life Membership some years ago in recognition of his significant contribution to chess administration both in the club and in WA.
Bob,s 'service' record is outstanding :
u President CAWA 1965-68; 1984-87; 1996-97.
u Senior Vice-President CAWA 1976-83.
u Secretary CAWA 1960-64.
u Publicity Officer CAWA 1969-71; 1976-91.
u Chess Delegate on the WA Sports Federation for over 25 years.
u Involved for 22 years in coordinating the annual Yanchep/Two Rocks Chess Championship and family promotion day.
u Involved with the Lathlain Junior Chess Club for some 10 years providing coaching and assisting in chess development of players of varying levels and ages. This club has produced a number of State Junior Champions in all age groups, and Girls and Women's State Champions.
u Organiser of the chess division for the WA State Master Games.
The CAWA recognised Bob's contrinution to chess and in 1989 awarded him with Life Membership. In 1991 the Australian Chess Federation awarded Bob the Garry Koshnitski Medal for services to Australian chess administration.
Bob thoroughly deserves the recognition in being awarded one of only four Australian Sports Medals issued for Chess in Western Australia in 2000. Congratulations Bob and thank you for many years of service voluntarily given to the sport you dearly love.
---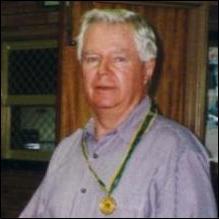 Wolfgang Leonhardt
Life Member of CAWA 2000
Wolfgang was born on 27 December 1928 in Berlin, Germany. His father was Russian and his mother German. He first learnt chess when he was five years old, by his father. Wolfgang joined the Berlin Chess Club and won the U/12 Championship in 1939. Because of air raids on Berlin, all schools were evacuated to safe country areas or German protectorates.
Wolf's school; the German-Russian High school, was moved to the health spa Luhatschowitz, in Czechoslovakia. There he came 1st in the 1943 Bohemian Youth Championship. No more chess was played until after the war. In 1948 and 1949 Wolf obtained 1st place in the romantic "City of Rothenburg". University studies and work as an interpreter for the Australian Mission of the International Refugee Organisation in Schweinfurt left no time for chess.
Wolfgang's family immigrated to Australia, arriving at Fremantle on 31 December 1950. He lived for a while in the migrant camp at Northam. In 1951 Wolfgang appeared on the local chess scene and joined the Perth Chess Club. He found a great friend and mentor in Dr Alec Siglin, who was president of the Perth Club and the CAWA for some years.
Between 1952 and 1972 Wolf won the WA State Championship 8 times and was runner-up on 7 occasions. He also won the State Lightning Championship 11 times, and the "City of Perth" Championship 10 times. Wolfgang probably holds the record for a local player in a simultaneous event. He played against 38 competitors and finished with a score of 33 wins, 4 draws and one loss.
He also played a blindfold competition against 8 players and recorded 5 wins and 3 draws. Wolf's best result in an Australian Championship was 3rd place (wins against J Purdy, G Koshnitsky, Cook and others). In 1964 he established a chess column in the Sunday Times newspaper (for the CAWA) which he ran until 1984.
In 1956 Wolfgang became naturalised. He helped to establish, in 1958, the German speaking Rhein Donau Club in which he served as President from 1967 to 1969. Wolfgang married Gisela in 1960, and they had two sons. In 1968 he left employment with H. Selby & Co. (a company dealing in scientific apparatus, laboratory chemicals and apparatus and process control equipment) and joined Lufthansa German Airlines as the Manager for WA, opening their Perth office in 1969. He was subsequently promoted to Manager, New Zealand & the Pacific Islands in 1973 and was transferred to Auckland.
Naturally, due to work commitments, he hardly had any time to play competitive chess. However Lufthansa, with a worldwide staff of some 55,000 had a very active staff chess club. From 1974 to 1992 Wolf won the biannually held LH World Championship five times. The International Airline Teams World Championships began in Rio de Janeiro in 1977.
From the beginning, Wolf played on board 1 for his company. It is interesting to know that he participated in these championships for many years, which were played at many exotic venues such as Bangkok, Madrid, Honolulu, Penang, Tampa, Kathmandu, Las Vegas, Reykjavik, Miami, Lisbon, and twice on board a cruise ship in the Carribean Sea.
In NZ Wolf was for many years President of the German Association of New Zealand, the Auckland Goethe Society, and for 17 years President of the NZ German Student Exchange Society, member of the Executive Board of the NZ German Business Association. He also initiated and moderated the "Deutsche Stunde", a German Language broadcast from 1991 until 1999.
In 1955 he was awarded the "Federal Cross of Merit" by the President of the Federal Republic of Germany in recognition for his services. Other honours (chess) include Honorary Life Member of the ACF in 1961, the Perth Chess Club in 1973, and the CAWA 2000.
After returning to Perth in 1999 and settling in Landsdale, he shared 1st prize in the Yanchep/Two Rocks Tournament, and finished equal second in the 2001 State Championship.
Wolf joined the Metropolitan Chess Club and this year came equal first in the Club Championship, and first in the Respini Tournament. a very impressive return to the local chess scene.
Wolf is the WA President of the Society for Australian-German Student Exchange, Vice President of the Rhein Donau Club, and Co-moderator of the local "Deutsche Stunde" radio program on 6EBA FM 95.3.
He lectures chess at primary school and tutors privately. In addition, Wolf was invited to play for Lufthansa in this year's Airline teams World Championship, which was to be held in Cadun, Mexico, in November but the tournament was cancelled because of the events in USA in September.
Wolf's other hobby (besides chess) is music. He plays the saxophone, clarinet and piano-accordion in a Big Band in Germany, and in a smaller band in Perth. Due to an accident he stopped playing the piano, and instead plays the balalaika in a balalaika orchestra in Perth.
We are indebted to you Wolfgang, for your contribution to the Perth chess community over many years and thank you for sharing your personal history with us.
---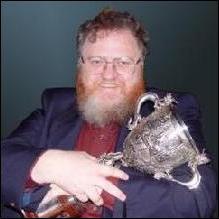 Haydn Barber

Life Member of CAWA 2000





Haydn was born on 26th January 1950, the eldest of 4 boys and 1 girl. He lived on a farm just outside Yealering, in the WA wheat-belt, until he was 10 years old. His family moved around a bit before settling in Perth in 1961.

As a youngster, Haydn played a lot of sport, mainly Football, Hockey, and Athletics. Surprisingly, he was quite a fast runner, until his genes kicked in. Haydn's brothers have trodden the world stage as Shot Putters: Wayne represented Oceania at a World Cup and Matt represented Australia at a Commonwealth Games. Matt also won Australian Championships, and broke Australian records, at both Shot Put and Power Lifting.

Haydn received his education at no less than 14 different institutions! One school, Dale River, had to close when the Barber's left the district because there were too few students to allow it to keep operating. Most of Haydn's secondary education was at Scotch College.

His Grandfather taught Haydn how to play Chess. Initially, he only played against other family members but, at the age of 16, Haydn started playing in tournaments.

His junior career was brief, consisting of just 3 tournaments. The 1966 WA Junior was strictly a learning experience but Haydn finished 2nd in 1967. In the 1968 Australian Junior, he ended up =4th, having shared the lead with 2 rounds to go. The World Junior selection of that year was to go to the highest finishing junior at the Australian Championship. Haydn tied with Noel Craske from South Australia, but the ACF selected Craske to go to Sweden.

Over the years, Haydn has enjoyed reasonable success as a Chessplayer, in a variety of locations. Apart from Perth, he has lived in Melbourne (1971-1975 & 1980-1984), Canberra (1975-1979), Sydney (1986-1988), England (1984-1985 & 1988-89) and Ireland (1998-2002), and has won (or came =1st) in Chess tournaments in Western Australia, South Australia, Victoria, New South Wales, Queensland, ACT, Tasmania, England, Switzerland, and Ireland!

Not just a player, Haydn has been entangled in Chess Administration, almost from the beginning, mostly at ACF and club level. This was not because of a natural vocation, but because there always seemed to be a shortage of people able to help out.

On the ACF, Haydn has been both Vice-President and Deputy President, has acted as delegate for several State Associations, was Australia's delegate to a FIDE Congress, and has worked in such areas as ratings, selections, by-laws, Olympiad fund-raising. In 1986, Haydn was awarded the Koshnitsky Medal for his contribution to Australian Chess Administration.

Haydn has contributed to the running of a number of clubs around the place and is currently the President of the Midland Chess Club.

Highlights:

u First tournament, finished 2nd in 1966 North Suburban C Grade Championship
u Finished 2nd in 1967 WA Junior Championship, behind Kim Hoff
u Finished =4th in 1968 Australian Junior Championship
u Finished 2nd in 1968 WA Championship, behind Mike Woodhams
u Won 1970 WA Championship after a 3-0 playoff win over Kim Hoff. Went on to win again in 1985, 1989, 1990, 1991, 1992, 1994 (3-1 playoff win over Stewart Byrne), 1995, 1996, 2002, 2003
u Equal highest Australian at the 1970/71 Lidums Tournament
u Won 5 WA Allegro Championships, 1990, 1991, 1992, 1993, 1997
u Won 2 WA Lightning Championships, 1991 (shared with Mike Partis), 1992
u Won 2 ACT Championships, 1978 & 1979
u Won NSW Championship, 1987
u Member of the Australian Olympiad Team, 1988 (also selected in 1990)
u Had 2 top-8 finishes in the Australian Championship
u Finished =2nd in 1987 Australian Masters
u Finished =1st in Geneva open, 1985 (2 GMs and 6 IMs)
u Won a minor tournament at the Hastings Congress, 1989
u Best finish in Victorian Championship, =2nd in 1984 (he blames Mondays!)
u Holds FIDE Master, Australian Correspondence Master, and Commonwealth Master titles
u Was awarded the Koshnitsky Medal for services to Chess through administration in 1986
u Has been nominated for WA SportsPerson of the year about 9 times
u Finished in prize-list of the 1986 British Championship, scoring 6˝/11
u Played in 2 Commonwealth Championships, scoring 6/11 in 1985, 6/9 in 1986
u Was Captain of the Australian Women's Olympiad Team, 1980, 1982, 1984
u Won Victorian Open Weekender, 1984
u Finished =1st at Goolwa Weekender
u Won Rockhampton Weekender, 1987 (ahead of Johansen and Solomon)
u Won 3 Midland Masters, 1995 (shared with David Ellis), 1997, 1998
u Won 2 Waverley (Vic) Club Championships
u Won Midland Club Championship 4 times
u Won City of Fremantle 6 times


Outside Chess, Haydn's main interests are Art and Photography. He has a Certificate in Art from TAFE and enjoys painting and drawing, when he can find time. Haydn was a keen photographer at one time, specialising in Chess and Athletics. His work can be found in a number of books and magazines. Haydn's attempts to learn to play the clarinet were less than successful but he retains a keen interest in music.

Haydn is something of a collector, having over 500 Chess badges (mainly gathered from 4 Chess Olympiads) and a growing collection of ornamental eggs.

Sadly, Haydn Barber passed away on the 28th of October 2013.

The funeral of CAWA President Haydn Barber took place on Wed. 6th November attended by family, friends and a large contingent of the chess community*. I was privileged to join ACF President Gary Wastell in paying tribute to WA's most famous player who had been Association president since 2007. Born in the wheat belt town of Narrogin in 1950, Hayden became fascinated with the game at an early age and developed into one of Australia's strongest players. He was WA champion 15 times, a record which would have been considerably more had he not lived away from WA, both over east and in England and Ireland, for about 15 years. Haydn was a former NSW champion and twice ACT champion. A FIDE Master, he represented Australia at the 1988 Olympiad in Greece. However Haydn was also very much involved in administration, having been vice president of the ACF, Australian delegate to FIDE and captain of the Australian Women's Olympiad team. For his services to chess he was awarded the Koshnitsky Medal in 1986. He was also an enthusiastic supporter and coach of junior players. Truly Haydn can be described as the giant of WA Chess.

Eulogy by FM & IM Guy West.

For those of you who didn't know Haydn, he was just a lovely guy. He had a dry sense of humour and was quick to laugh. He was incredibly knowledgeable about many things, especially sport.

He himself battled a serious weight problem for much of his life. Most of the time he was over 20 stone on the old scale. However, at various times, by unbelievable willpower, he was able to lose about half his body weight. With the red beard he sported at various times, he then looked a bit like Ned Kelly. Once at a Ballarat Open tournament he was eating absolutely nothing, but had about 50 different vitamins and supplements lined up next to his board, to prevent expiration from starvation.

Once when he was in his upper weight range some cheeky juniors were teasing Haydn by asking him what he had for lunch. Haydn looked at them like a bear looks at a few bees and growled one word..., 'Chickens'. I always loved the precision of that reply, as most people would have left it at 'chicken'.

He was very proud of his brothers, who were talented sportsmen. One brother, Matt, represented Australia internationally at shotput. Matt was a gentle giant like Haydn, but it was all muscle. For a couple of years Matt was weights coach for the West Coast Eagles... and they duly became monsters and won a couple of premierships. Matt also coached sprinter Dean Capobianco.

When I rented a room in Windsor to Haydn for a while, Matt would sometimes visit and they had a great relationship. Once we went to watch Matt compete and his main rival was the charismatic Ray Rigby, who had an entourage of glad handers clapping and cheering his every put. I thought it unfair that Matt had to put the shot in silence whilst Ray got all the rent a crowd support, so I started cheering loudly for Matt. Haydn just chuckled and said drily, 'You're gonna make yourself popular with some BIG guys'.

Haydn and I were like the odd couple sharing my flat. I am a fairly tidy and organised virgo, whereas Haydn was somewhat more relaxed about his environment. Once when I got back from overseas I was appalled to find Kentucky Fried Chicken boxes piled high in every corner of the kitchen and about 150 empty litre bottles of coke lined up (quite artistically I must say) against the living room walls. Haydn looked at me and said, 'You weren't supposed to be getting back until tomorrow.' I just stared at the mess and said weakly, 'Surprise!' I forgave him, until I discovered that my bed had blood in it. Haydn sheepishly admitted that a hammer thrower had illegitimately dossed in my vacated bed and that he 'probably got a nose bleed'. Hans Lotz, if you're reading this, you owe me one!

Haydn had many talents. Not only was he a brilliant chessplayer who dominated the chess environment in Western Australia for decades and won the state title more times than I can remember, he was also a superb self taught photographer, as mentioned by Ian. Before Cathy Rogers developed her skills, Haydn was the go to person for fantastic, candid shots from any tournament he attended. He spent a fortune on his camera gear and was far too nice to haggle with the electronics shop owners in places like Singapore. He'd go in to buy a roll of film and come out with a brand new Nikon camera with telescopic zoom lens, a light meter, two lucky charms, a fetching Muscovian hat and a bird cage with a bemused looking Toucan sitting in. All at normal retail price, despite Darryl despairingly trying to train him in the art of bargaining.

Later in life he took up painting, although I'm not sure he was as gifted in that as in other areas! His favourite painter, at least when he started, was the free spirited Hieronymous Bosch.

One aspect of Haydn that I found very refreshing was his slightly 'Hunter Thompsonian' streak. He wasn't a careful, fussy person. To be frank, he was a somewhat maniacal driver. Once as we drove at breakneck speed through the Adelaide Hills I became aware of a rhythmic thudding sound coming from the back. It was Ian Rogers' head banging first on one side of the car then the other. Ian then made a patzers blunder by asking Haydn whether he could possibly go a bit less fast. 'Fast?' said Haydn, as we rapidly approached the Devil's Elbow, speed limit 15. 'You call this fast? I'll show you fast.' Years later I reminded Haydn of this and mentioned that it may have been a bit on the risky side by modern standards, given the sheer drop on our left. Haydn then reassured me that he had been unconcerned by the alleged drop, as he was legally blind in his left eye.

Haydn was a great person to be around. Honest, generous, a very competent arbiter and team captain, and a very funny and loveable character. When I think back now I can still picture his curly hair and hear his understated, dry comments. If you told him you were going to have a fling with the girlfriend of the leader of the Black Uhlans, he would say something like, 'That may not be a good idea.' Therefore entertaining the possibility that it COULD be a good idea. He wasn't an absolutist. 'Probably wasn't the best move', would be his description of putting your queen en prise when you actually had mate in two.

My deepest sympathies to Haydn's family and close friends. He was one of a kind and will be greatly missed and long remembered.




---


David Ellis

Life Member of CAWA 2009




David is well known to many in the WA chess scene through his excellent column in the West Australian newspaper since 1995. In 2000 David was awarded the prestigious Purdy Medal for Chess Journalism as well as the Australian Sports Medal.
David was born in the Isles of Scilly, about 40km from mainland Cornwall in the south west of England. He learnt to play chess at the age of 11 at Truro School, Cornwall. David says that GM Michael Adams (one of the top players in the world) was the school's most famous player.
Before coming to WA in 1972, David was an accomplished player. His titles included; West of England Minor (U16) Champion 1965; Cornish Junior Champion 1957; Kent Champion 1965; West of England Champion 1966; and Cornish Champion 1966 and 1969.
The impact on chess in WA was immediate when David arrived. His first opponent (and victim) was Haydn Barber in the Fremantle Open.
In 1975, 1978 and 1979 David was the WA State Champion. He lost a play-off in 1984, and was runner-up in 1973, 1974 and 1992. David played in a number of Australian Championships. His best results being equal third in 1995.
Even before coming to Australia, David was involved in coaching, organisation and administration of chess (since secondary school). David mentioned that the famous player he coached was the British Champion GM Julian Hodgson, when he was about 8 or 9 years old.
In WA, David has been involved in the running of North Suburban, Willetton Sports and St Brigids Chess Clubs. He has also been the Organiser of the WA Grand Prix for many years.
As many would know, David has a son, John and daughter, Tanya. Both have won a number of State Junior Championship Titles and Tanya was a regular member of the WA girls and then women's State team.
This involvement led David into nearly 10 years of voluntary service to the WA Women's & Girls Chess Council. David coached their members who gained significant success in inter-State matches. The girls team won the Dorothy Dibley Shield (National chess competition via telephone) division 4 of the past 5 years. WA won the Shield outright (both divisions collectively) in 1999.
This fantastic effort has led David being nominated (several times) by the CAWA as Coach of the Year in the WA Sports Star Awards. In addition to this, David has helped organise and run the inter-State matches, Women's & Girls State Championships and other competitions for the council.
As with other successful and busy people, David also found time to play cricket for 15 years with the Willetton Sports and Rostrata Clubs. You would have seen David behind the stumps as wicket-keeper and then in front of the wickets knocking a half century as the opening batsman.
David, because of your valuable contribution to the WA chess scene, you are certainly a worthy recipient of Life Membership of the Chess Association of Western Australia.
---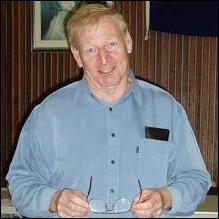 Norbert Muller

Life Member of CAWA 2009



Norbert was born in Cologne, Germany in 1946. He emigrated to Sydney in 1958 and enjoyed rugby and ice skating. In fact, he was one of the top 'speed skaters' in Sydney.

Whilst travelling around Australia in 1968 Norbert visited Perth and decided to stay permanently. He married Kay 30 years ago and they had two children. The family have since increased by the addition of four active grand children.

Shortly after arriving in Perth Norbert established a bathroom renovations business which is still operating successfully.

In the chess arena, we are all most fortunate to have the dynamic drive of this volunteer. Norbert has a very impressive list of achievements and contributions to both junior chess and senior chess in Western Australia.

Junior Chess :

§ Established the Kingsley Junior Chess Club 1980

§ President Junior Chess Council 1983-1991; 1999-2005

§ President Kingsley Junior Chess Club 1980-2001

§ Introduced the City of Wanneroo Junior Championship in 1981

§ Introduced the State Junior allegro Championship in 1984

§ Introduced the Junior Invitation Tournament in 1987

§ Organised two junior chess training camps at Dwellingup in 1990 and 1993

§ Coached the Kingsley Junior Club team to a premiership in the 'C' division of the 1994 Harris Shield

§ Director of play of many junior tournaments including two National Championships held in Perth.

State Association Chess :

§ CAWA Junior Vice President 1983-1991; 1999-2005

§ CAWA Property Officer 1988-2001

§ CAWA Secretary 1995-1999; 2005-2006

§ Perth Chess Club President 1995-1999

§ Director of Play of one senior National Championship and assistant DOP for one Senior National Championship. Both held in Perth

§ DOP of numerous WA State Championships & WA Grand Prix tournaments

§ Negotiated the establishment of the Perth Chess Centre which was opened by the Hon Cheryl Edwards MLA.

While all this was going on, Norbert was recognised as a strong 'club' player. He finished equal first in the 1987-1988 Bicentennial Allegro Championship, second in the Perth Club Championship and second in the Kingsley Open.

Norbert was a Foundation Member of the Kingsley/Woodvale Sport and Recreation Association (1982). He was nominated Citizen of the Year, City of Wanneroo and was one of six finalists.

In 2000 Norbert was awarded the Australian Sports Medal.

In 2019 Norbert was awarded the Australian Chess Federation's Koshnitsky Medal for his outstanding contribution to Australian Chess.

It is a pleasure Norbert, to thank you on behalf of the WA chess community, for unselfishly giving us nearly 40 years of voluntary service to a standard never short of excellence and as such you are a deserved recipient of Life Membership of the Chess Association of Western Australia.




---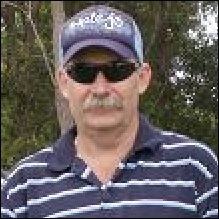 Mike McGregor

Life Member of CAWA 2016
Mike McGregor was awarded Life Membership of the CAWA for his services as Webmaster and Newsletter Editor over very many years at the 2016 CAWA Annual General Meeting.